Natural color durable bamboo outdoor decking flooring Board
Brand: REBO
Product origin: Fujian, China
Delivery time: 15-30 days
Supply capacity: 7000m3/year
When it comes to installing a deck, there are a number of decking materials to choose from. Among these materials, REBO strand woven bamboo decking is a good alternative. It is an eco-friendly decking material for the construction and decoration, and is widely used in the garden, gazebo, park, balcony, backyard, pergola, patio, etc.

Strand woven bamboo outdoor flooring board is very easy to be installed and requires a very low maintenance. It is a preferred option over traditional decking due to its high durability, high strength characteristics.
Natural color durable bamboo outdoor decking flooring Board
REBO strand woven bamboo decking flooring board is featured with a flat surface profile with a flat or grooved back. Its tongue and groove head system leads to an easy joint between two boards. The length sides is grooved, so that the boards can be easily installed by decking clips.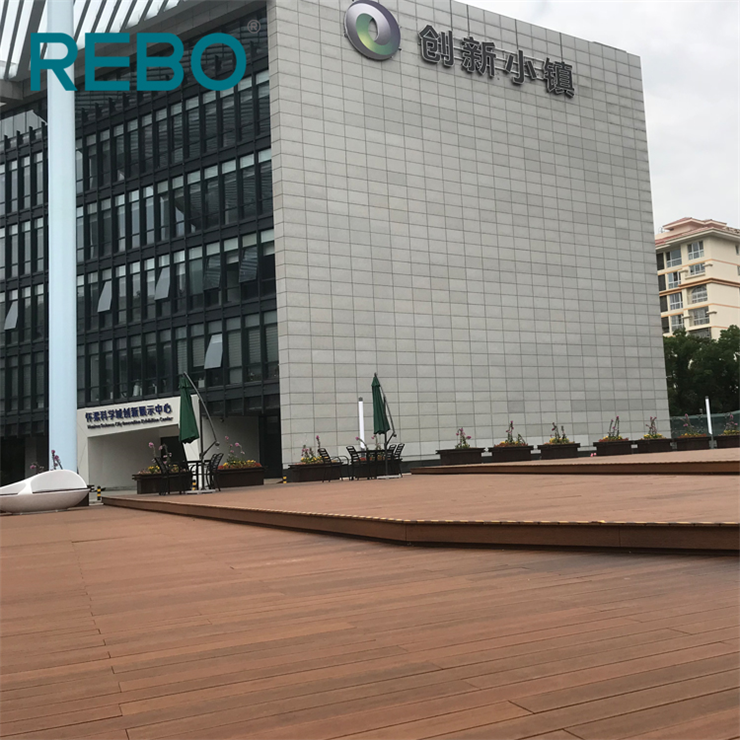 REBO bamboo flooring board is treated with high temperature and high pressure through 2700 tons hot pressing machines, which makesthe density of the boards much higher than that of ordinary bamboo flooring and wood flooring. The flooring board is flat and smooth, free from moths after carbonization, straight after installation. It is featured with elegant natural color and beautiful bamboo texture. It is especially suitable for parks , gardens, villas, balconies, other projects.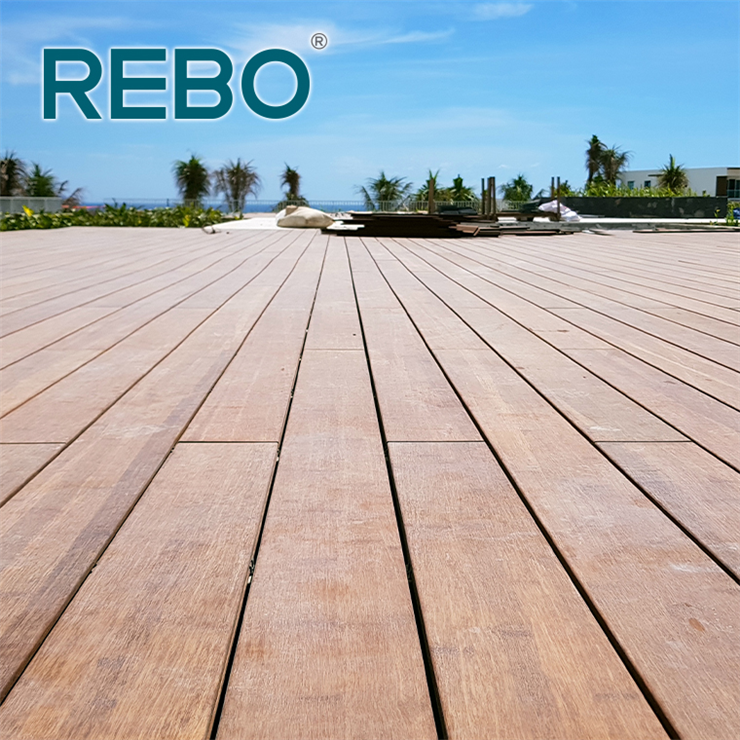 REBO strand woven bamboo decking is made from distressed moso bamboo material. Bamboo, as is known to us, is a fast-growing plant and its abundant bamboo forests makes it become a best material alternative. From an environmental perspective , it is an sustainable and eco-friendly material, so it is becoming popular in the European countries.