Modern bamboo high dense carbonized decking heating flooring
Brand: REBO
Product origin: Fujian, China
Delivery time: 15-20 days
Supply capacity: 7000m3/year
The raw bamboo material is cut into strips and smashed to bamboo fibers, and the bamboo fibers are treated at a high temperature and carbonized heating technology, so the fungicides, pesticides, worm eggs etc will not exist any more. Under hot pressing technics, the boards become very durable, hard and strong. REBO bamboo board is an ideal material for the outdoor applications.

There are four surface designs options of REBO bamboo decking: big wave, small wave, small groove and flat surfaces. You could choose whatever you like.
Modern bamboo high dense carbonized decking heating flooring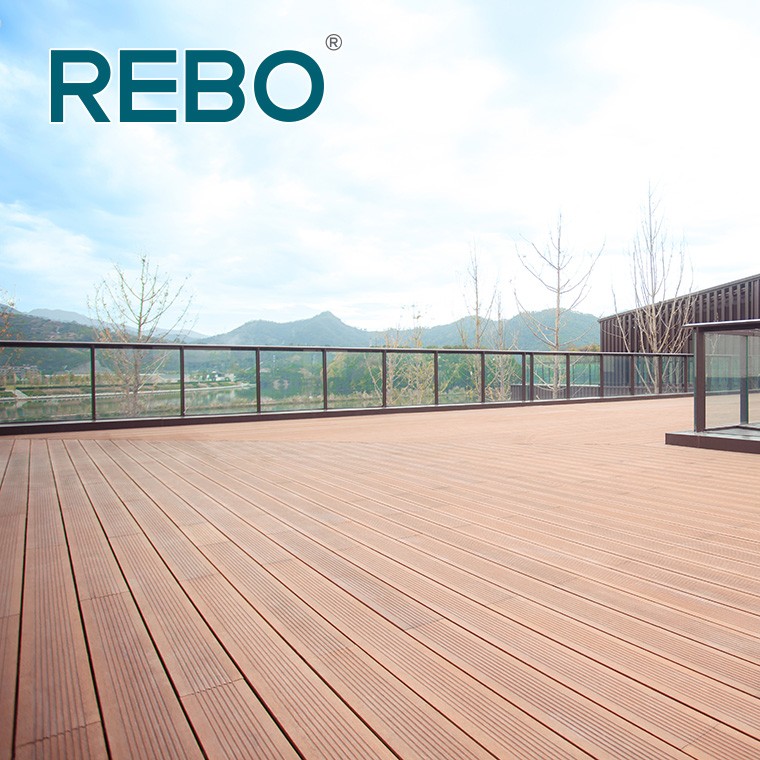 REBO® bamboo decking boards were installed in the Oujiang Folk Museum, Lishui. All the open spaces are covered with REBO® Bamboo decking boards, featured with a big wave grooved surface design. The head is designed to tongue and groove system, so that the two boards can be easily jointed together and the sides is also grooved, so the boards can be easily installed by stainless steel clips with screws.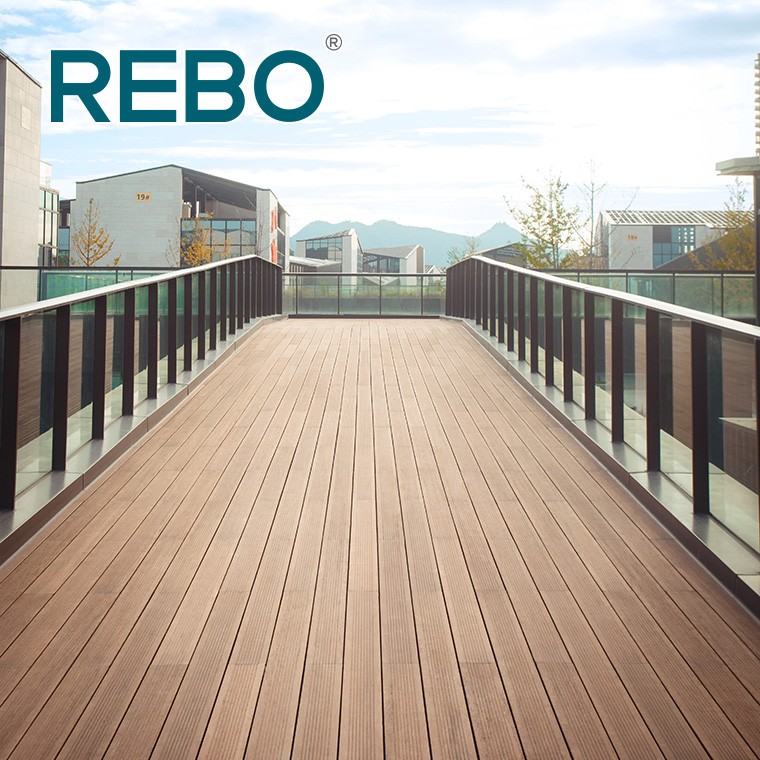 Due to technical and architectural features as well as the restricted concepts, REBO® Bamboo boards are choosen to be the flooring material of this project. After testing, REBO® Bamboo material is totally fulfilled all static and structural requirements. Bamboo decking board has many characteristics: strong, hard, high density, high stability, durable, etc. Such characteristics make the material very popular in the world. More importantly, it is an environmentally friendly material that reduces the massively wood cutting, for bamboo has a fast-growing period and it can regrow after cutting, however wood has a very long long growing period (more than 25 years), aggresively cutting the wood will badly destroy the forest and the environment. That is why bamboo material is widely used in many fields nowadays.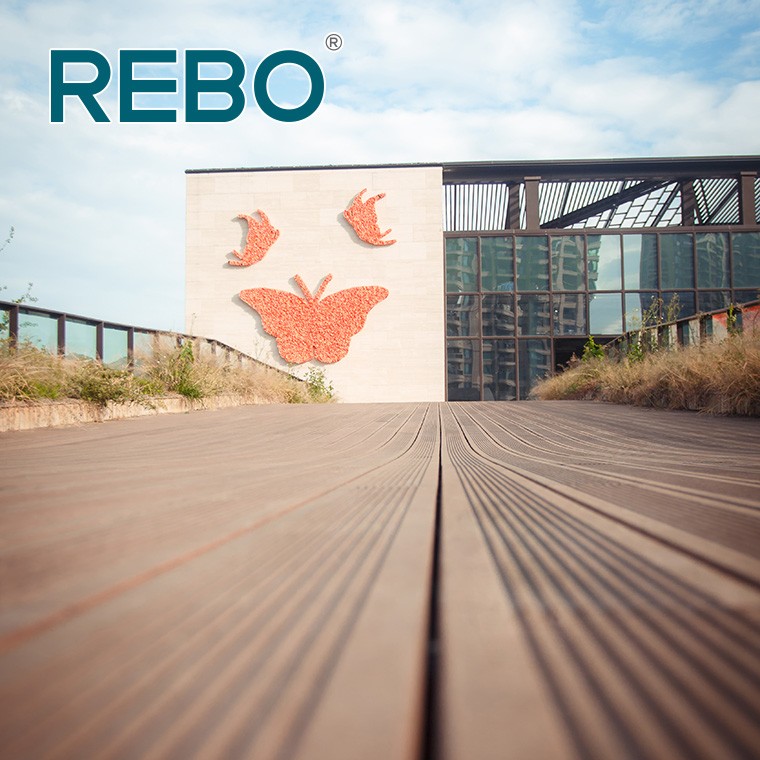 It is clear that tropical wood was out of the question for ecological reasons. Truth shows that REBO® Bamboo decking boards meet all requirements: They are classified in durability class 1 and use class 4 according to EN350/EN335, perfomed with fire class Bfl-s1 according to EN 13501-1. The boards meet the European E1 standard, its formaldehyde emission in air is 0.05mg/m3 according to EN 717-1