Middle Scool Project of bamboo decking in Qingdao
REBO is the brand name of Fujian Golden Bamboo Industry Co.,Ltd. The factory is located in Nanjing Town, Zhangzhou City, Fujian Province, China. It is a professional bamboo decking products manufacturer, with more than 10 years' experience in this field. The product is hot selling both home and abroad, and is widely used in home construction, project, hotel building, school construction, etc.
This is our recent project in middle school, children could feel the good atmosphere of REBO bamboo decking boards. Children could sit on the grandstand, playing, waching the games, etc.

Strand woven bamboo flooring panel used as steps and siding panel, flat surface, grooved sides, pre-oiled surface treatment, so that the boards can be directly used after receving the goods.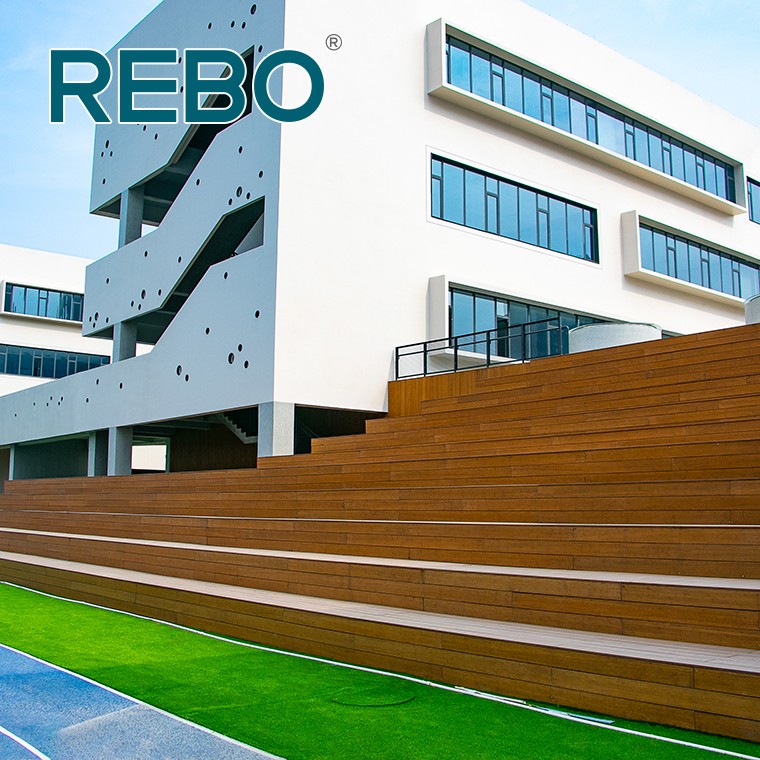 The staircase is fully cover with REBO bamboo high density bamboo flooring panel, which is one of the natural materials on the market. REBO ® exterior floors have been installed around the school.
REBO® bamboo decking is very suitable for outdoor applications. The high stability of the material guarantees a very durable bamboo terrace, with the natural appearance.
The decking boards in REBO® collection have many characteristics. They are made from the fast growing(about 5-year) moso bamboo, a rapidly renewable and endless resource on earth.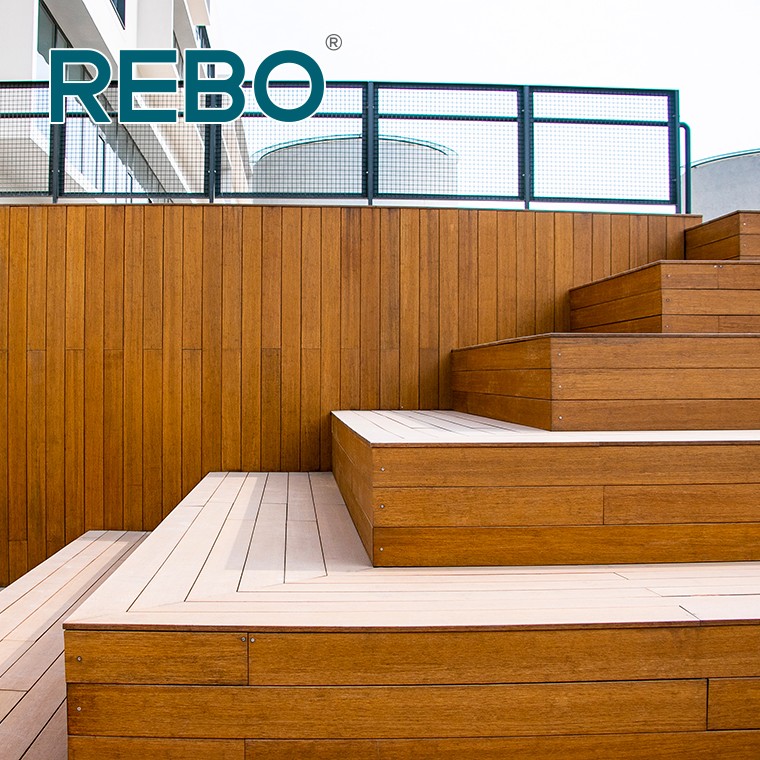 REBO® bamboo decking is very stable and durable, as the result of the hot-pressing treatment combined with the smashing bamboo strips, to form a high density bamboo boards. Even after installation for many years, REBO® bamboo boards stay straight. The boards are harder than almost hardwood and has a very low shrinkage and expansion rate under weather.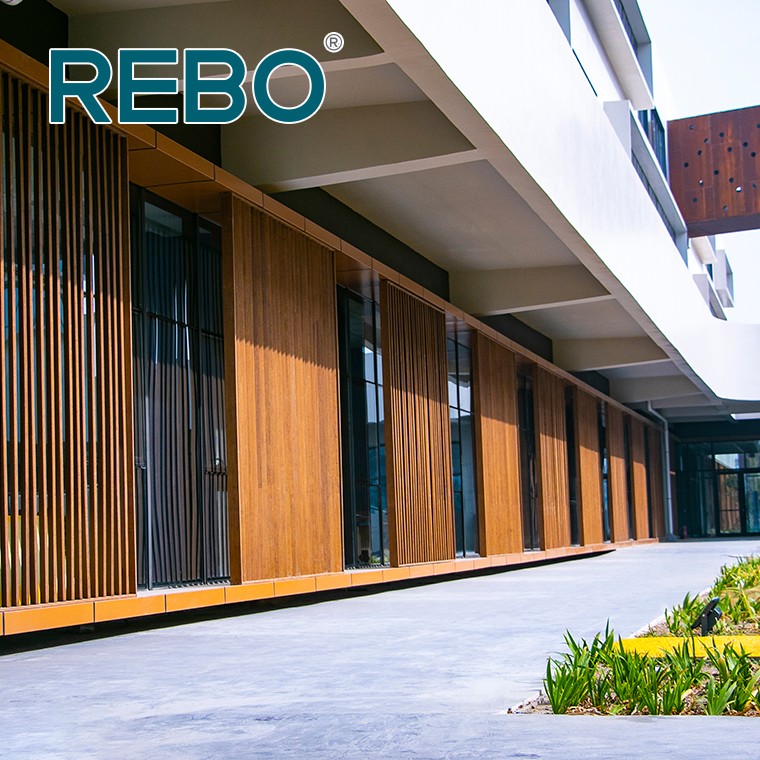 REBO® decking board can also be used as house siding as decoration material. When working on strand woven bamboo, cuts, mills, glues and coats, do it as if it is hard wood, the same way, no special millwork tools and woodworking techniques.
Bamboo panels are multi-purpose in nature. They are commonly used as the deck flooring or used as top hand-railing, cut into baluster, beam, fence, post wrapping, etc. Other use is for benches, garden outdoor furniture, varieties of uses that you can't imagine.
Customization is very welcome~ If you have your designs, please feel free to contact us.