Fujian Golden Bamboo Industry Co., Ltd.
REBO (Fujian Golden Bamboo Industry Co., LTD) is the high-end brand specialized in spreading traditional bamboo culture and innovate living design. Our factory locates in zhang zhou City, Fujian Province, China, where is the planting basis covers over 13 hectares of land. As the outdoor bamboo decking supplier, the oversea market covers the US, EU, Mideast, Australia, Asia, South America, ETC.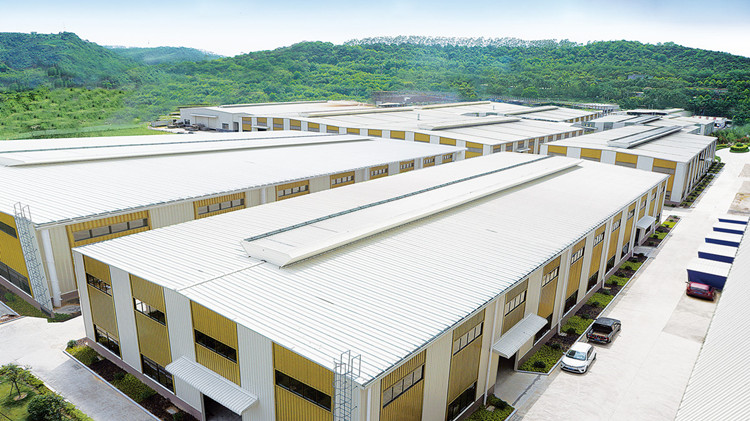 REBO® BAMBOO Main Products: Outdoor Bamboo Decking, Bamboo Flooring, Bamboo Wall Panels, Bamboo Horse Stable Planks, Diy Deck Tiles, Bamboo Fence, Bamboo Beam, Bamboo Joist, Bamboo Furniture, etc.
REBO BAMBOO focuses on leisure space, bridge engineering, villa design, all the projects are depended on the local climate and demand. For the Chinese market, REBO BAMBOO extends into the outdoor living design, traveling project, government project, building engineering, household articles.
our company deals with all aspects of the bamboo process: we undertake the researching and development, manufacturing and retailing of outdoor strand woven bamboo decking, outdoor strand woven bamboo bridge panel, strand woven bamboo material, strand woven bamboo outdoor cladding, strand woven horse stable planks, strand woven bamboo indoor flooring. Strand Woven Bamboo is also referred to as heavy bamboo, it is a type of rearranged bamboo, which is carbonized and exposed to high temperature and pressure in order to let it become more temperature resistant. The implementing of this strengthening process results in the creation of a new type of bamboo.
The bamboo decking has a very high density, which is not easy to wear and tear and is impossible for insects to infest. In addition, the smooth, flat surface of this bamboo cannot change form so it always maintains its natural excellent shape.
Other bamboo products are incomparable to Strand Woven Bamboo, as bamboo decking low-carbon consumption makes it by far the most eco-friendly product on the global market.