"Green Mountain Action" Advocating-Fujian Golden Bamboo Industry Company
2022-12-08
On September 7th, 2022, in order to thoroughly implement the requirements of the "Action Plan for Carbon Peaking Before 2030" and "Implementation Plan for Carbon Peaking in the Industrial Field", the China Timber Industry 2030 Carbon Peak "Green Mountain Action" was organized by the China Wood Protection Industry Association. The launching ceremony was successfully held in Dongying, Shandong Province.
With the theme of "Green Panels, Intelligent Manufacturing of the Future", this conference will build an upstream and downstream platform for green building materials, focusing on how to improve the green and high-quality development level of enterprises in the green building materials industry, jointly grasp the development direction of the green home furnishing industry, and jointly discuss the green, low-carbon, high-quality development road.
Fujian Golden Bamboo Industry Co., Ltd., as one of the initiators of the "Green Mountain Action", is the pioneer, pathfinder, promoter and contributor of the green and low-carbon building materials.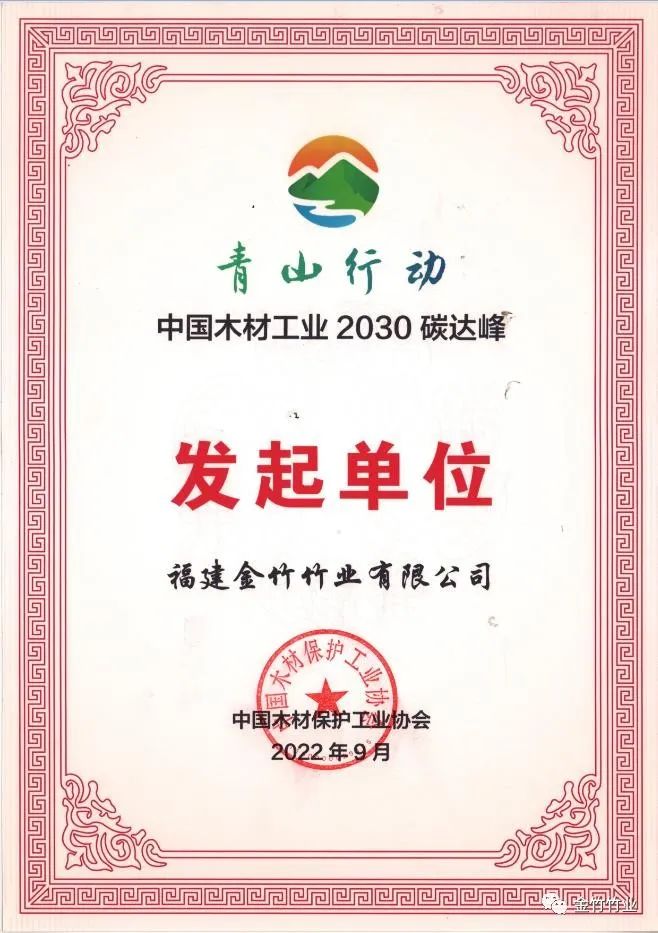 While the Golden Bamboo Industry company's construction to environmentally friendly and ecological home furnishing is not limited to internal technology iteration upgrades, but a systematic project, which is jointly driven by R&D, brand, product, channel, service and other aspects. In the future, the company will continue to improve the resource recycling system, actively promote technological updates, take use of green and low-carbon technological innovation to promote the green development of the industry, and help China's carbon peak action.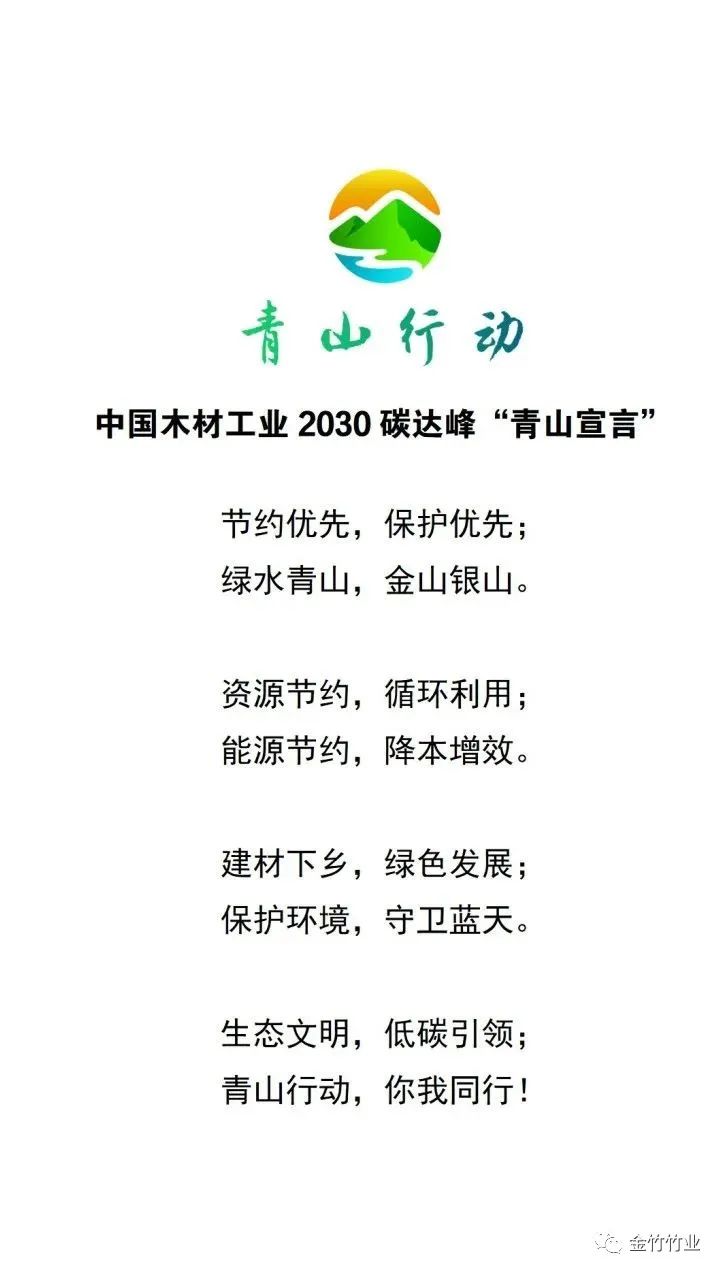 Fujian Golden Bamboo Industry Company has contribute themselves to producing eco-friendly strand woven bamboo products based on the principle of "green an low-carbon" , the products involves bamboo outdoor decking, bamboo flooring, bamboo wall cladding panels, bamboo horse stable panels, bamboo joists, bamboo beams and other bamboo panels that required by the customers. Compared to the traditional wood, bamboo's fast-growing period and regeneration itself prospertives make it very environmentally friendly and has become a good alternative to wood and other material, that is why Fujian Golden Bamboo Industry Company always insists on producing bamboo products and exporting the products to the outside world. Under the effort of the company, strand woven bamboo products have become more and more popular in the world. If you are interests in our products, please do not hesitate to contact us for more information~