Applications of Bamboo Decking in Daily Life
2023-03-03
Over the years, the idea of being eco-friendly and sustainable has grown in popularity. More and more architects and homeowners are considering bamboo material for outdoor projects. In outdoor spaces, where decking boards are exposed to the elements with no protection, the demands on the material are very high. Bamboo is stronger than hardwood and very stable. The heat and compression treatment of bamboo decking boards gives them a very high level of stability.
At REBO, there are a variety of bamboo decking boards that you can choose from and use in outdoor spaces. Whether it's for a commercial application or to build your own home, REBO bamboo decking has something for every need.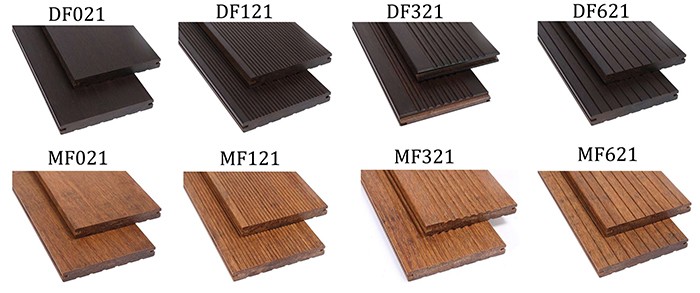 Poolside decking
For refreshing summer fun, nothing beats a backyard swimming pool. Would you like to design or create a natural deck installed around a pool? Decking around your outdoor pool is more than just an aesthetic choice but takes your home to a higher level! Bamboo decking material is an excellent choice for home and commercial pool decks due to its excellent anti-slip and water resistance properties.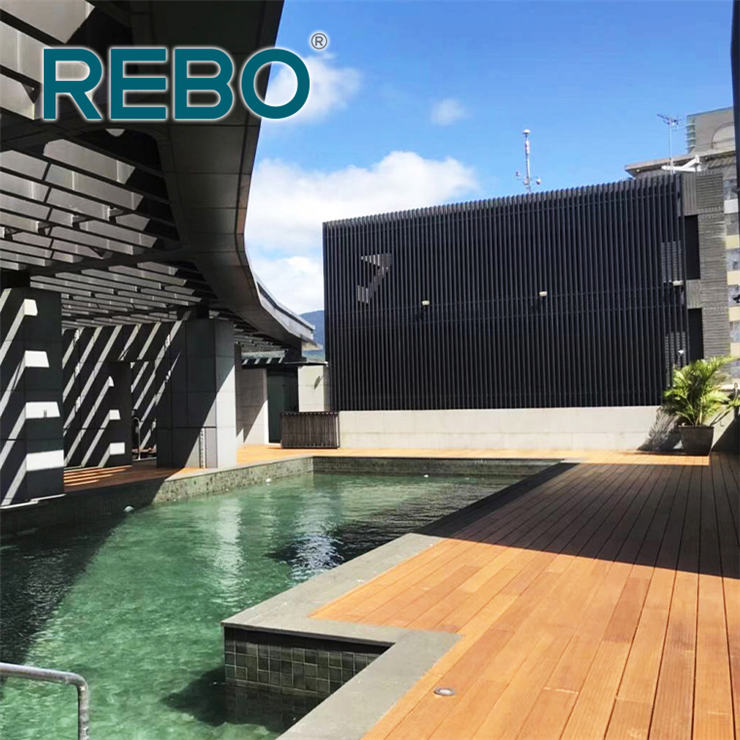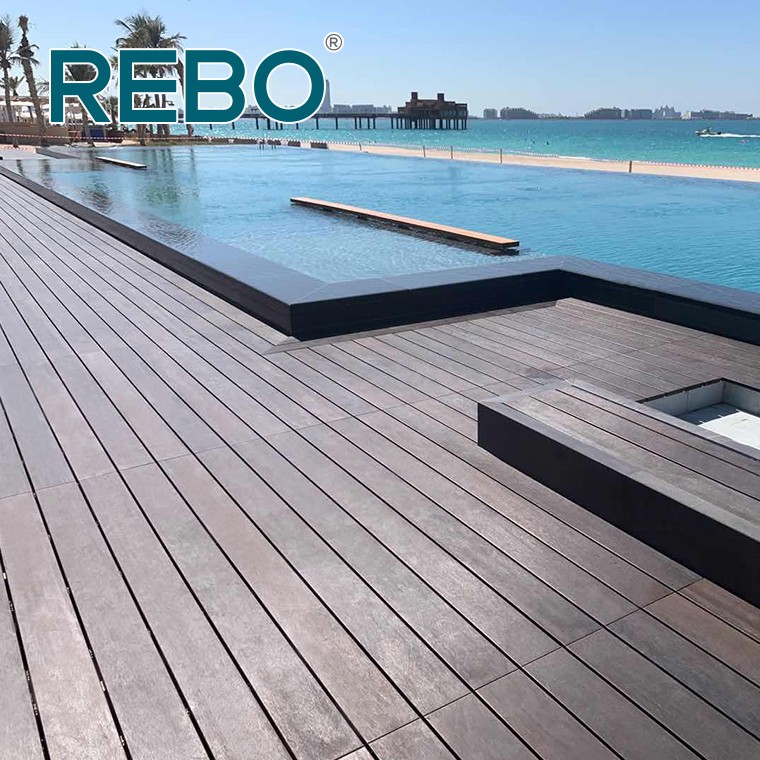 Terrace decking
Building a balcony or terrace is a great way to increase the usability of your outdoor space. It is the best place where you can see the sunshine, you can enjoy hosting parties and get-togethers with your family. You may place the dining table on a bamboo deck, which will be both aesthetically pleasing and comfortable. Further, the easy-to-clean bamboo board allows you to better clear food residue, grease, and wine stains.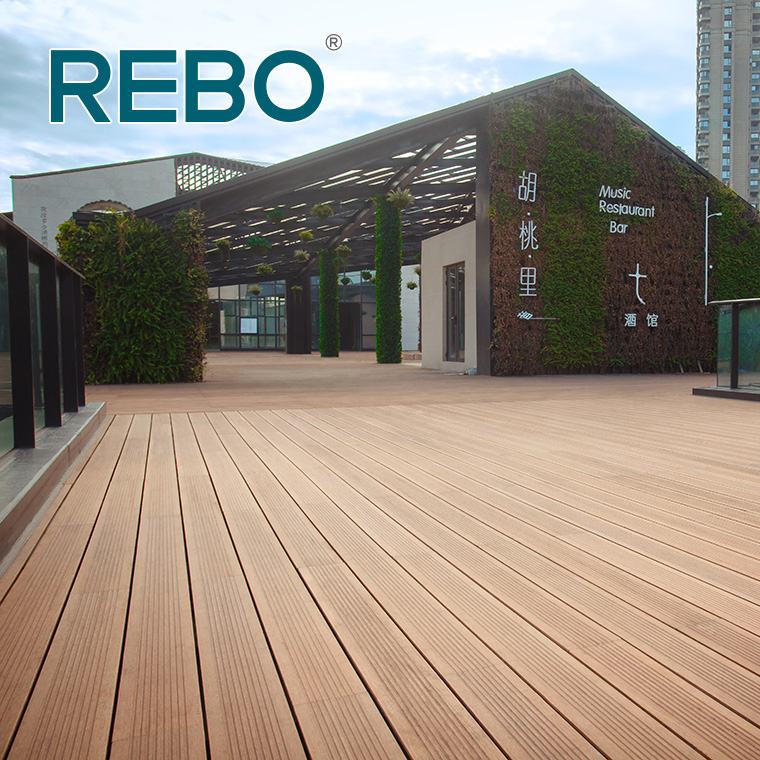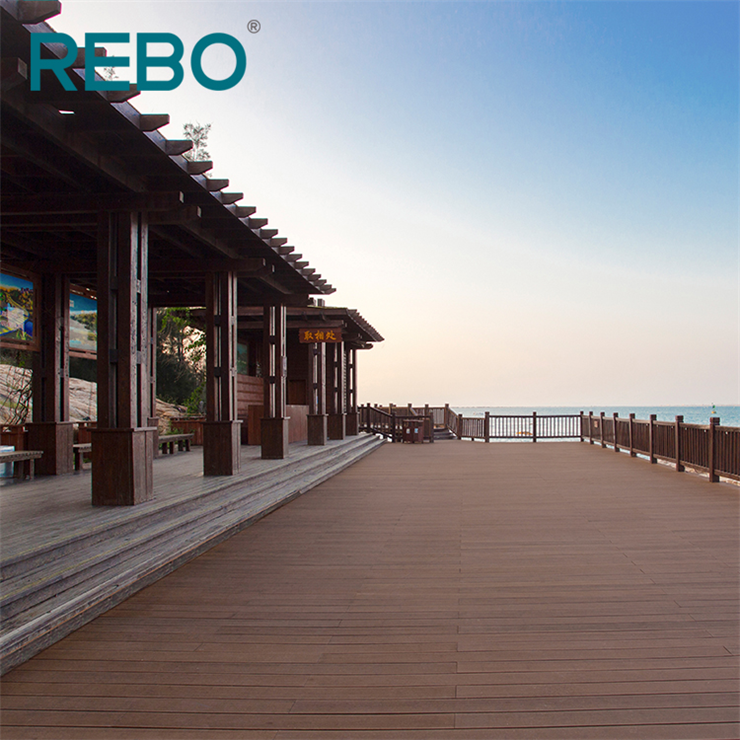 Garden Decking
Bamboo has a unique and natural beauty. The fantastic texture and warm feeling enhances any space where it is used. Whether you are installing garden decking for the first time or replacing a damaged deck, the durable bamboo deck boards are ready to meet your needs. In addition, it is waterproof, and long-lasting, so you can enjoy your outdoor life better.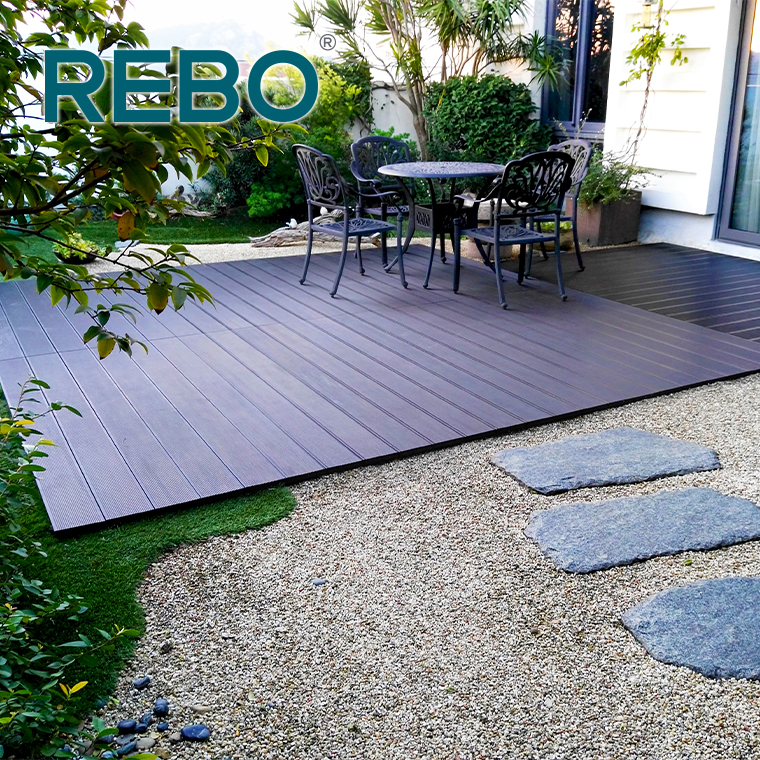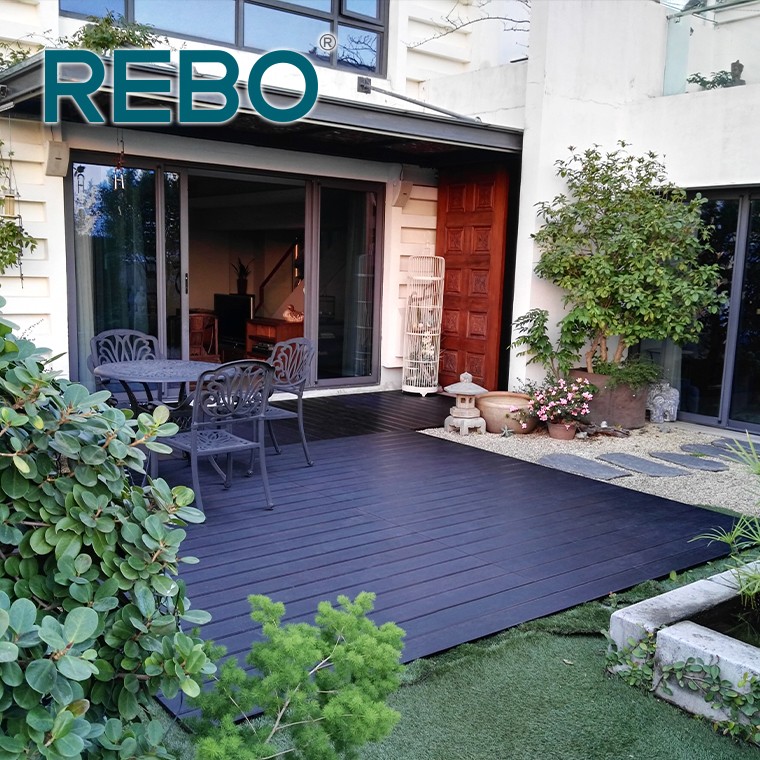 Boardwalk Decking
A boardwalk is an elevated footpath, walkway, or causeway that enables pedestrians to cross wet, fragile, or marshy land. They are also in effect a low type of bridge. They are installed to create a seamless flow across landscapes and enable areas that may have been unreachable or dangerous to be accessible such as over water, marshland and rough terrain, helps to maximize the space available and allows visitors to access these areas safely. Bamboo decking is noted for its superior strength, hardness, abrasion resistance and high density, so it is often considered the best decking material for boardwalks construction projects.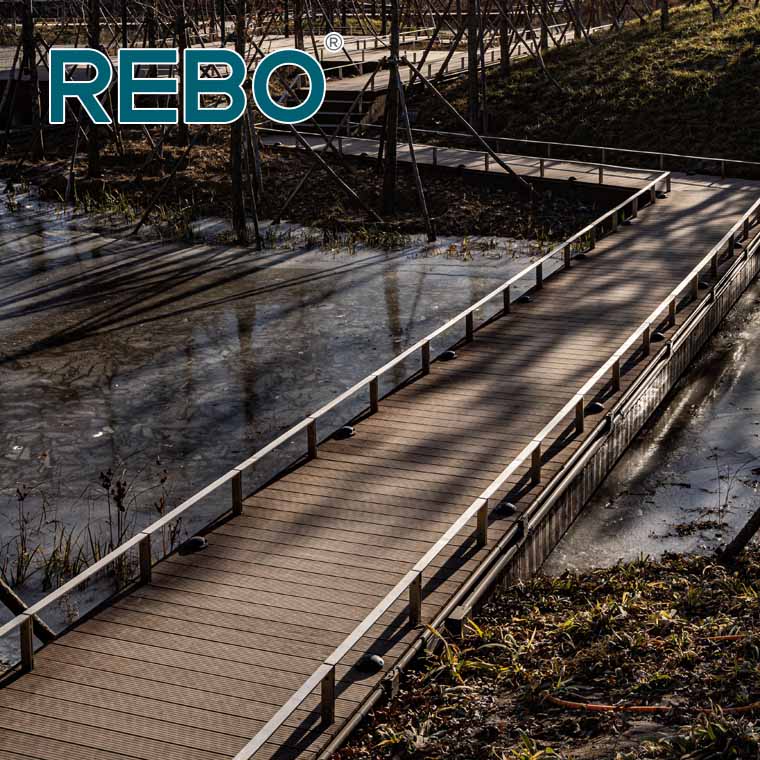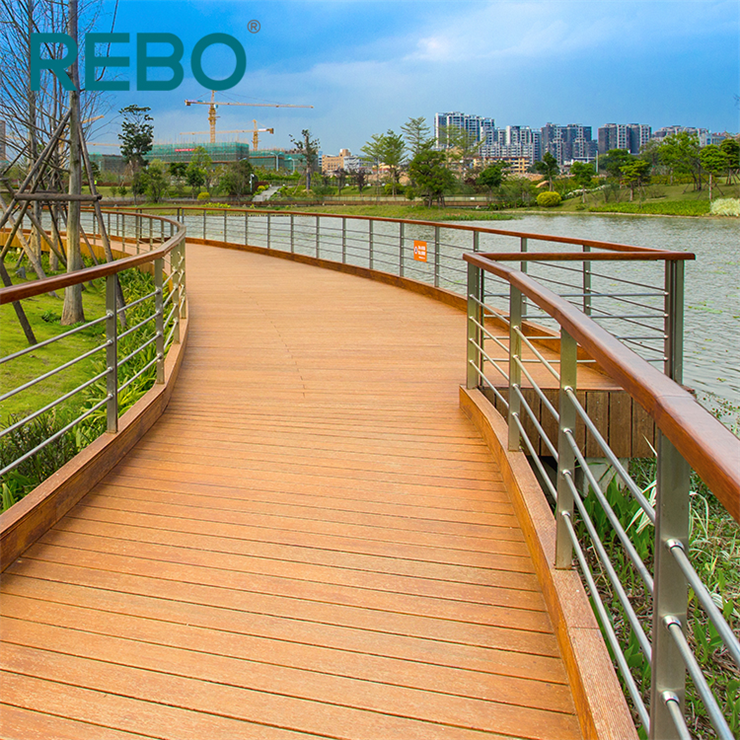 Fujian Golden Bamboo Industry Co., Ltd (REBO brand) is a leading factory that focus on manufacturing strand woven bamboo decking with various designs and sizes available. If you are considering the bamboo for your projects, don't hesitate to get in touch, our experts are happy to help.